Data modelling workshop with FAO in Rome
---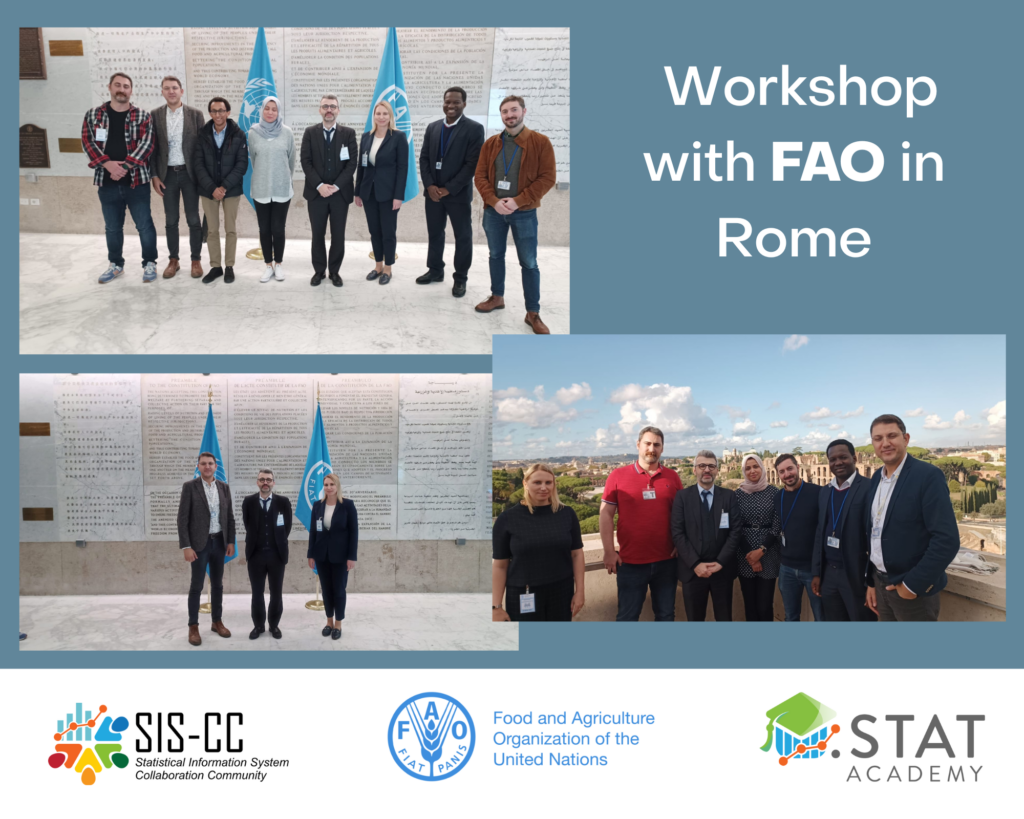 The OECD-led Statistical Information System Collaboration Community welcomes the Food and Agriculture Organization (FAO) as its 16th member. As part of an extended onboarding procedure for new members, two of our SDMX data modelling experts flew to Rome for a two day hands-on workshop with the aim to boost FAO experts' capacity for SDMX data modelling to obtain the best user experience with .Stat Suite. The interactive workshop was focused on data modelling best practices and was customised to FAO's internal needs.
With a very practical approach starting with an opening presentation on the .Stat Suite platform, our experts guided the participants through the topics by using specific examples from the FAO Fisheries and Crops and Livestock Trade databases.
One important aspect for FAO was to optimise the design of the datasets for the Data Explorer, since as many as 22 different databases will be brought together into one single platform. FAO's need is to have an interface which is user friendly, easy to navigate and allow for FAO's extensive data to be easily discoverable through a smart search experience. Harmonisation was the keyword of the workshop. Besides, making the data-navigation user friendly, this modelling exercise also aims to improve the analytical usability of the data.
All participants reported a very insightful two days with a lot of useful information and interesting exchanges, and a closing evening sightseeing in beautiful Rome.
Further in depth workshops are planned for 2023.
About FAO
The Food and Agriculture Organization is a specialised agency of the United Nations that leads international efforts to defeat hunger. With 195 members, FAO works in over 130 countries worldwide. FAO's goal is to achieve food security for all and make sure that people have regular access to enough high-quality food to lead active, healthy lives. FAO is committed to ensuring free access to current, reliable, timely and trusted data, with the ultimate goal to achieve a more sustainable agriculture and a world free from hunger.
---
---